Results: here (Excel) or here (pdf)
20mile Road Race at the NSC, Sunday 11th March which was kindly sponsored by
Leinster Management Ltd.

and won by Nigel Armstrong: -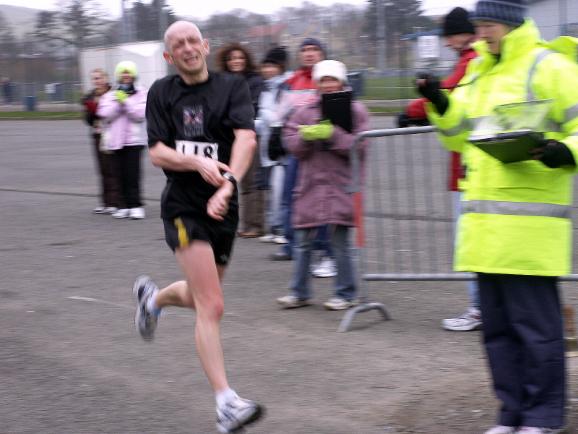 See full collection of 446 pictures by Adrian Cowin: here.
and 127 shots by Murray Lambden: here.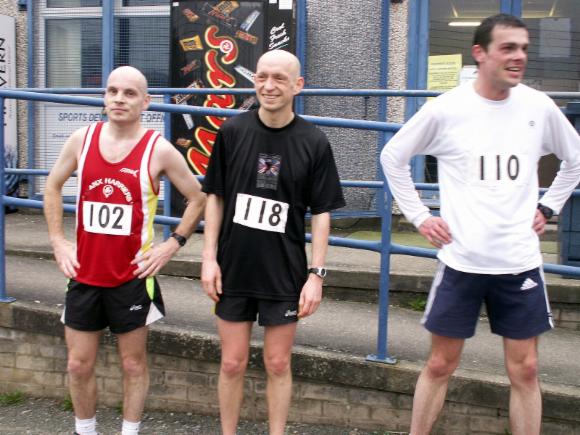 The top three: -
1st Nigel Armstrong (118), 2nd Mark Clague (110) & 3rd Mike Garrett (102).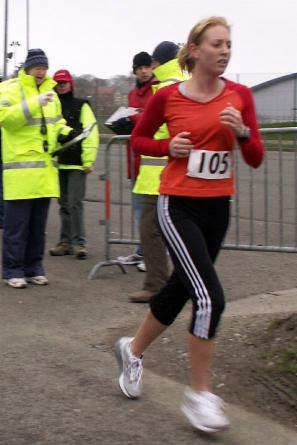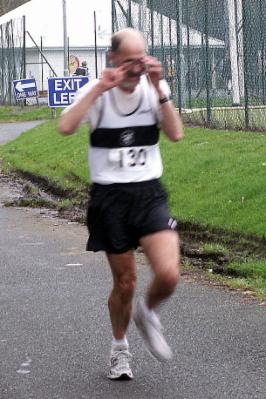 Finishing 1st Woman: Kate Lister. Crying in the rain! Alan Pilling.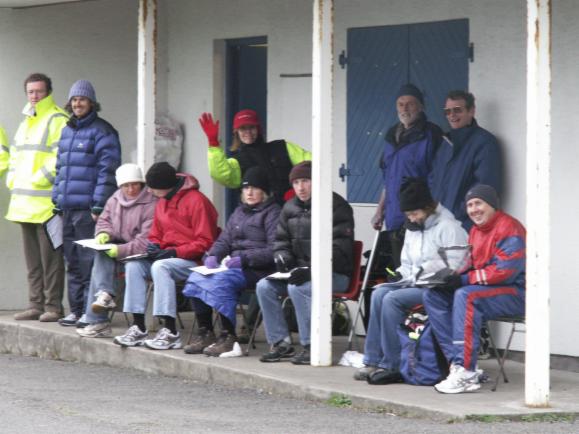 These officials & helpers were happy at this stage, but they were getting colder all the while sat in the stiff SSW'ly wind.
Also working well as a team: -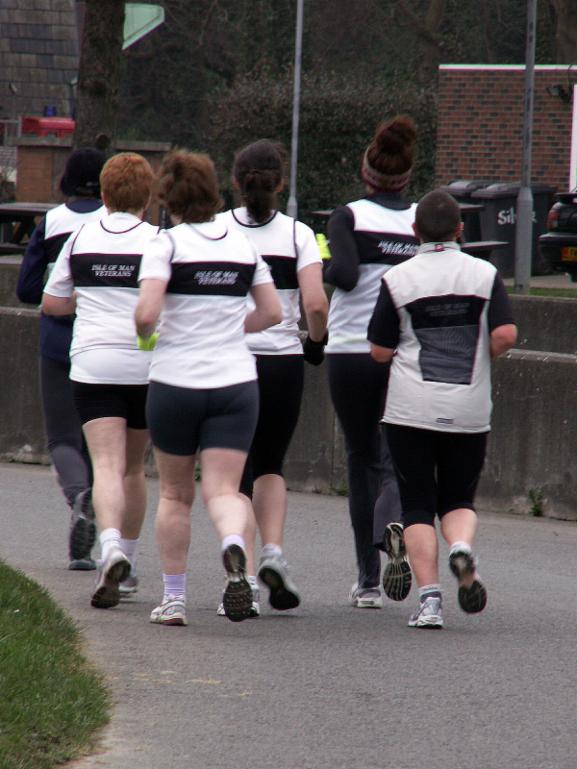 'Clubbing together', to good effect early in the race. (All pictures by AC).
---------------------------------------------------------------------------------------------