'White & Healthy' End to End Walk 2008
Sean sets sizzling standard striding in sunshine to The Sound to take win and new record.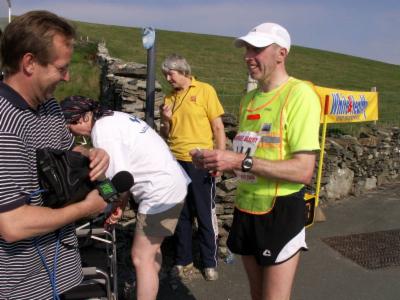 Pic. Adrian Cowin
Sunny smiles all around as Sean Hands (MH) sees his result slip from Sue Hughes (Manx Timing Solutions), Judy Morrey confirms with her stopwatch & Tim Glover ( Manx Radio) prepares his kit to conduct an interview.
Sue also shines to set new record in Ladies race.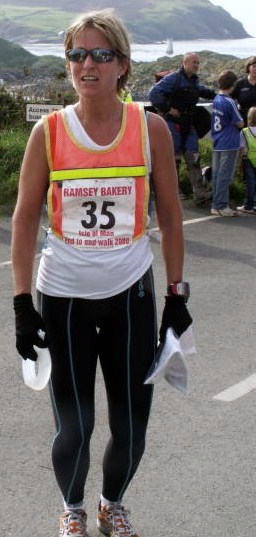 AC
1st Lady, Sue Biggart (IOMVAC) had a good walk over the 39.22miles
See our End to End Walk website, including the link to the results, & more photos: Here
Well done to all walkers, officials & helpers.