Well done to our club members in the 2007 Okell's Manx Mountain Marathon Run & Walk / Half Marathon.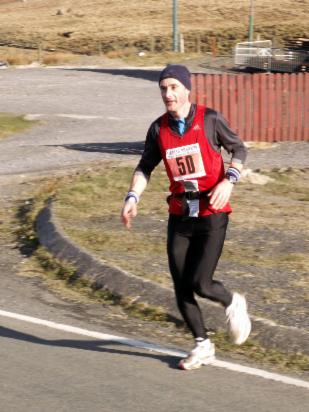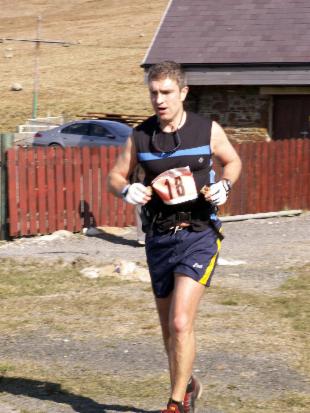 Rob Sellors (No.50) finished 73rd in 7:12:35. David Salter (18) 85th, 7:32:53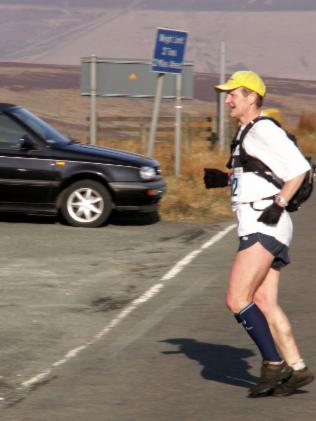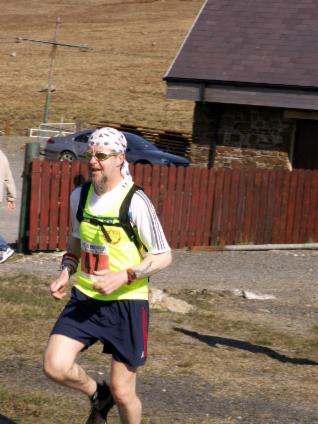 Gareth Evans (102) 99th in 8:17:16. Paul Trees (47) 104th in 8:37:07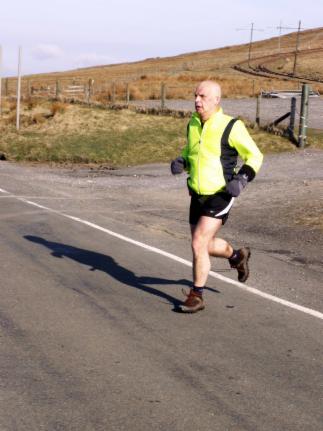 David Quine, one of the organisers and the MFR website Editor, finished 109th in 8:57:38.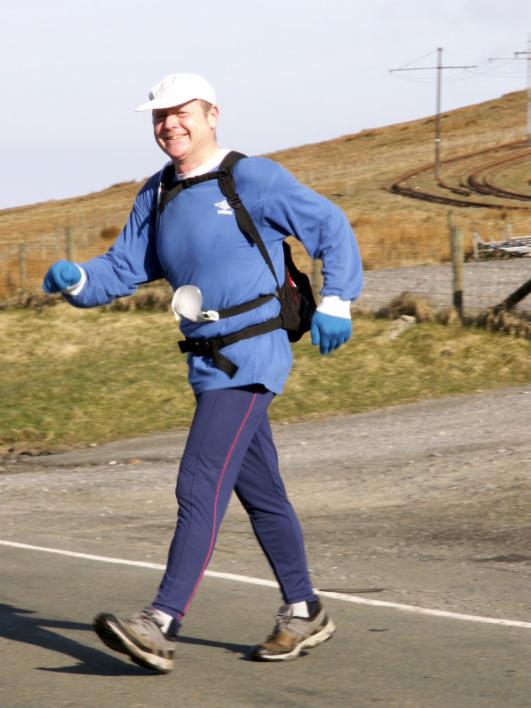 Alan Kinvig finished 1st in the Walk, 7:54:18.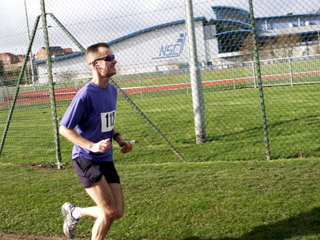 Roey Crellin & Robbie Callister did the Walk together, finishing 9th & 10th respectively in 9:11:45 and 9:11:58. They enjoyed good support from Mike Gellion:-
---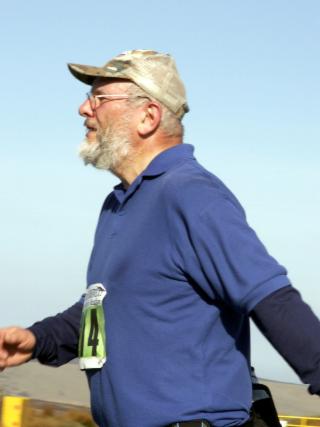 Clive Berriff dropped out at the Round Table. All pictures above taken by Adrian Cowin at the Bungalow; see full collection of shots here. Pictures below taken by Mo Cox at the finish: walker Alan Kinvig (209). Tony Lever (321) did the Half Run & finished 27th in 3:02:21. Sarah Goldsmith also did the "Half" & finished 33rd in 3:46:48, but I've not got a picture of her from the day.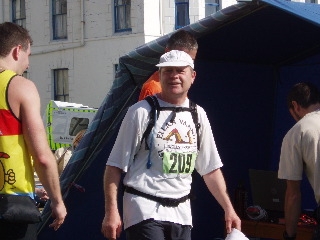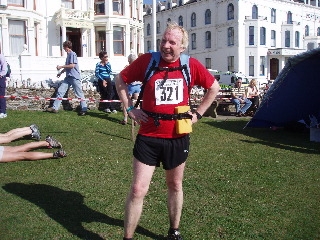 Go to www.manxathletics.com for links to further reports / photos from the MMM and the Easter Festival.