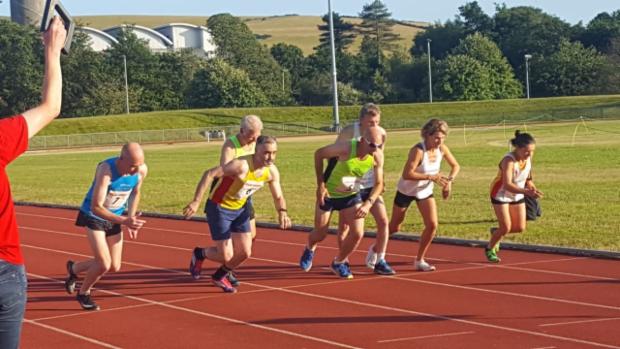 On a warm summer's night on 15th July 2021, the IOM VAC held their annual veteran's mile. Seven veterans took to the track and all seven finished below the 7 min per mile mark. We saw some remarkably close races with Ben Scott crossing the finish line in a time of 5 min 4.6 sec, which was just 0.2 seconds ahead of Paul Rodgers time of 5 min 4.8 sec.
Peter Callin came across the finish line 5 min 30.5 sec ahead of the first lady home, Caroline Mayers who finished at 5 min, 48.1 sec. Gail Sheeley then crossed the line at 6 min, 14.3 sec, as the second lady home.
There was then a very close finish between Robbie Lambie and Steve Wilmott who crossed for 6th and 7th with times of 6 min 57.8 sec and 6 min 59.3 sec respectively.