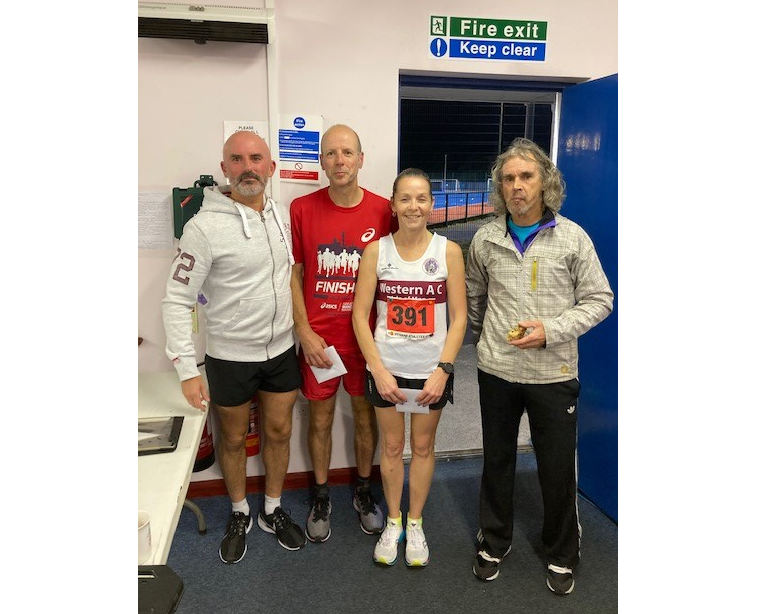 The IOM Veteran Athletes Club Spring Handicap Run/Walk finally took place last night after a 6 month deferral due to COVID19.
With absolute perfect weather conditions, the event attracted a record number of entrants with 10 walkers in the 5km race and 37 runners in the 10km race.
In the 5km walk, Colin Moore took 1st place with Kerry Palmer and Carolanne Hanley in 2nd and 3rd respectively. Jane Farquhar achieved the fastest time on the night in 30mins 23secs
In the 10km run, Richard Shipway took the honours with local legend Robbie Callister and Joanne Schade in 2nd and 3rd respectively. Dave Bignell representing Western Athletics took the fastest time of the night with a rapid 35mins and 16secs.
The IOM Veteran Athletes Club would like to thank all of the volunteers who organised and took part on the night as well as the staff at the NSC.
Next up is the Autumn Handicap which takes place next month on 15th October at the NSC. For more details, visit the IOMVAC Facebook page or website iomvac.co.uk
https://my.raceresult.com/157914/results?lang=en#2_C5D9A2