On the evening of Thursday 23rd March, in wet and windy conditions, 47 competitors turned out for the IOM Veteran Athletes ClubSpring Handicap 10km Run / 5km Walk sponsored by Hansard Global. The line-up consisted of 35 runners and 12 walkers respectively.
First event of the night was the 5km walk which was won by Neil Wade with Carolanne Hanley and Ian Callister taking 2nd and 3rd places. Erika Kelly was the fastest outright walker on the night in 25mins 27secs.

The 10km run contained a strong line up featuring Ollie Lockley, Orran Smith and Michael Garrett to name a few.
Richard Shipway took the honours in 1st place with Michael Garrett and Joanne Schade finishing 2nd and 3rd respectively.
Ollie Lockley as anticipated, achieved the fastest time of the night in a lightning time of 30mins and 14secs.
The IOM Veteran Athletes Club would like to thank all of the volunteers who organized, supported and took part on the night as well as the staff at the NSC.
RESULTS: Here

Walk: Neil Wade, Carolanne Hanley, Ian Callister, Lee Worsfold (on behalf of Hansard Global) -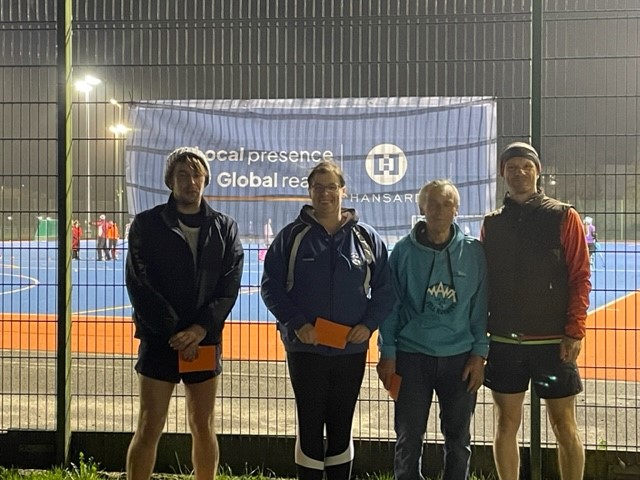 Run: Joanne Schade, Richard Shipway, Michael Garrett, Lee Worsfold (on behalf of Hansard Global) -